Weibang specialise in manufacturing garden machinery offering maximum reliability and the highest level of performance even in extreme conditions. Weibang is continually pursuing the best quality products with emphasis on innovation and customer satisfaction. Every detail of a Weibang machine is designed to last with heavy duty professional quality components and the highest quality materials. Here at Camsaw, we are the exclusive distributor of the Weibang brand through our dealer network nationwide.
Oleo-mac is a leading Italian Brand of Garden and Forest Machinery. Offering a wide range of highly dependable machines, which are designed to be simple to use and maintain.
Oleo-mac is exclusively distributed through Camsaw offering a wide range of products such as Bruschutters, Chainsaws, Blowers, Lawnmowers and much more for all your garden requirements.
Solo by Al-ko provides garden care products engineered in Germany, built in Austria. Each product is designed using the latest technology and with the highest level of precision.
Solo by Al-ko products are built to last and perform even in the most demanding of Irish weather conditions.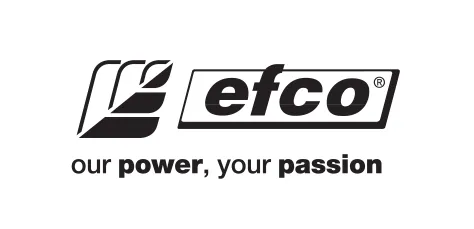 Efco specialise in manufacturing professional garden machines including lawnmowers, brushcutters and chainsaws to help you in your garden. Efco are continually pursuing the best quality products with emphasis on innovation and customer satisfaction. Here at Camsaw, we are the exclusive distributor of the Efco brand through our dealer network nationwide. Camsaw Ltd was established in 1987 and is a family run business focused on providing our dealers with quality products and exceptional service so you, our customers have access to a wide range of competitive garden products that you can rely on.
Powered by NorthernTool + Equipment, the NorthStar brand has had a long history of high quality products in the market from Spot & Broadcast Sprayers to Tow-Behind Sprayers and a range of pumps & accessories. 
Camsaw have been distributing the Northstar brand in Ireland for the past 6 years, it is a Brand we are committed to and has set the standard for quality, performance and reliability. Professionals and do-it-yourselfers alike trust the quality of their products to get the job done right the first time, every time.
The Legacy Brand of lawnmowers & handheld garden machinery offer a great range of dependable and affordable garden products to suit any garden.  Launched in 2014 in Ireland with a focus on domestic users, Legacy products are designed upon a set of core values: quality, performance and durability for an affordable price.
For over 40 years Pellenc has based its success on a policy of continuous innovation and the integration of environmental requirements that make it a leading player in the garden equipment and tools industry. The extensive product range features an impressive portfolio from chainsaws, pole saws and hedge cutters to grass strimmer's, brushcutters and mowers and is unrivalled in terms of performance, lightness and durability.
Not only will users be able to comfortably achieve a full day's work without having to recharge the battery but they will see a huge amount of savings by eliminating the necessity of purchasing fuel.
"We feel that Pellenc is the premium product in the marketplace – and we believe that it will be a huge benefit to consumers from a safety and performance point of view.
With its innovative designs and commitment to sustainability, Segway is quickly becoming a leading provider of garden and outdoor products.Segway has expanded its product line to include a range of garden products, which are designed to help users maintain their outdoor spaces with ease.

The Segway Navimow is an autonomous lawn mower that was first introduced in 2021. It is a robotic lawn mower that is designed to make lawn maintenance effortless and efficient. The Navimow uses advanced navigation technology to map out the terrain and determine the best route for cutting the grass. It is equipped with multiple sensors that enable it to detect obstacles and adjust its path accordingly.Users can also control the Navimow remotely using a smartphone app, and the device can be programmed to mow on a schedule. The Navimow's quiet operation, energy-efficient design, and low maintenance make it a popular choice for homeowners who want to keep their lawns looking great without the hassle of traditional lawn mowing.