Here at Camsaw we are investing in our Weibang brand and are busy putting together a TV Commercial that will not only showcase the fantastic Weibang products that we distribute but also reflect the true values of the Weibang brand such as reliability, strength & innovation.
This is totally new ground for us. We had not yet ventured into the world of tv advertising to promote our brands and products but taking this step will enable us to promote the Weibang brand to potentially millions of people all across the country. We couldn't be more excited !!
So who was going to make this commercial for us? We brought on board the very talented Owens DDB, a highly creative advertising agency based in Dublin who have worked with leading brands such as Lidl, Primark & The Irish Times. We sat down with the guys from Owens DDB at our HQ and began to discuss what we as a company wanted for the commercial, what they needed to make it happen and of course the all important when and where. 
It turns out there is quite a lot more to making a commercial than you might think. Who was going to be our model for the commercial? Who would be suitable to complete the voice over? What music were we going to use? All these factors are hugely important to create the right message and impact with the finished product.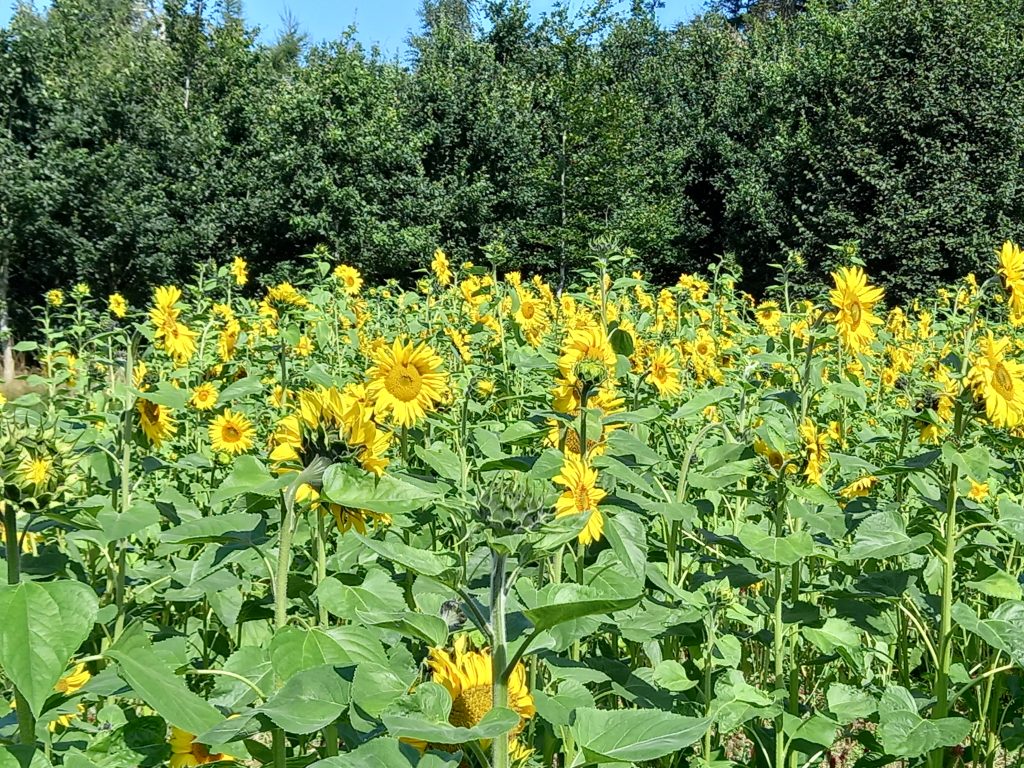 The weather at that time (August) was the best we had all year so the decision was made that we would come together over the next couple of days and begin filming. There was no backing out now, our idea was steadily becoming a reality and it would all happen within a matter of days.
We had locked down the perfect location which provided us with stunning colourful backdrops for each shot required and even a field of beautiful sunflowers should we need to use them so our first step was to take the crew to location so they could see the canvas they had to work with.
They certainly weren't disappointed as the location could not have been more perfect. We watched over the next couple of hours as inspiration started to flow and potential areas were identified for various shots which were now starting to formulate in their minds. It was great to witness and a clear sign that the crew were as excited and as invested in the commercial as we were.
In two days the cameras would be rolling.
At 8am on a very sunny Thursday August morning the Camsaw and Owens DDP crews arrived at our shoot location with everybody excited to get started. We had decided by this point where the first shot would take place so while cameras were being set up machines were also being unloaded, cleaned down and placed at various positions around the location.
We were also completing a photo shoot of 35 different machines while the commercial was being shot so there were several members of staff on site to ensure that both projects were running as smoothly as possible. It was a great team effort on the day and a great success.
Our model for the commercial shoot was Camsaws own managing director Paul Carney (fame hasn't changed him) and along with the camera crew from Owens DDB they captured some amazing shots from what seemed like hundreds of different angles and takes. The crew knew exactly what they were looking for and only when they were happy with the shot a new location was decided on and the next shot would begin. The final shot was an impressive aerial drone shot and we cannot wait to see how it looks on the screen.
The content now needs to be edited and pieced together along with the music and voice over and we are waiting patiently to see the finished commercial and present it to the world.
Keep an eye out for part 2 of our blog where we will provide a run down of the final part of our making a commercial journey.